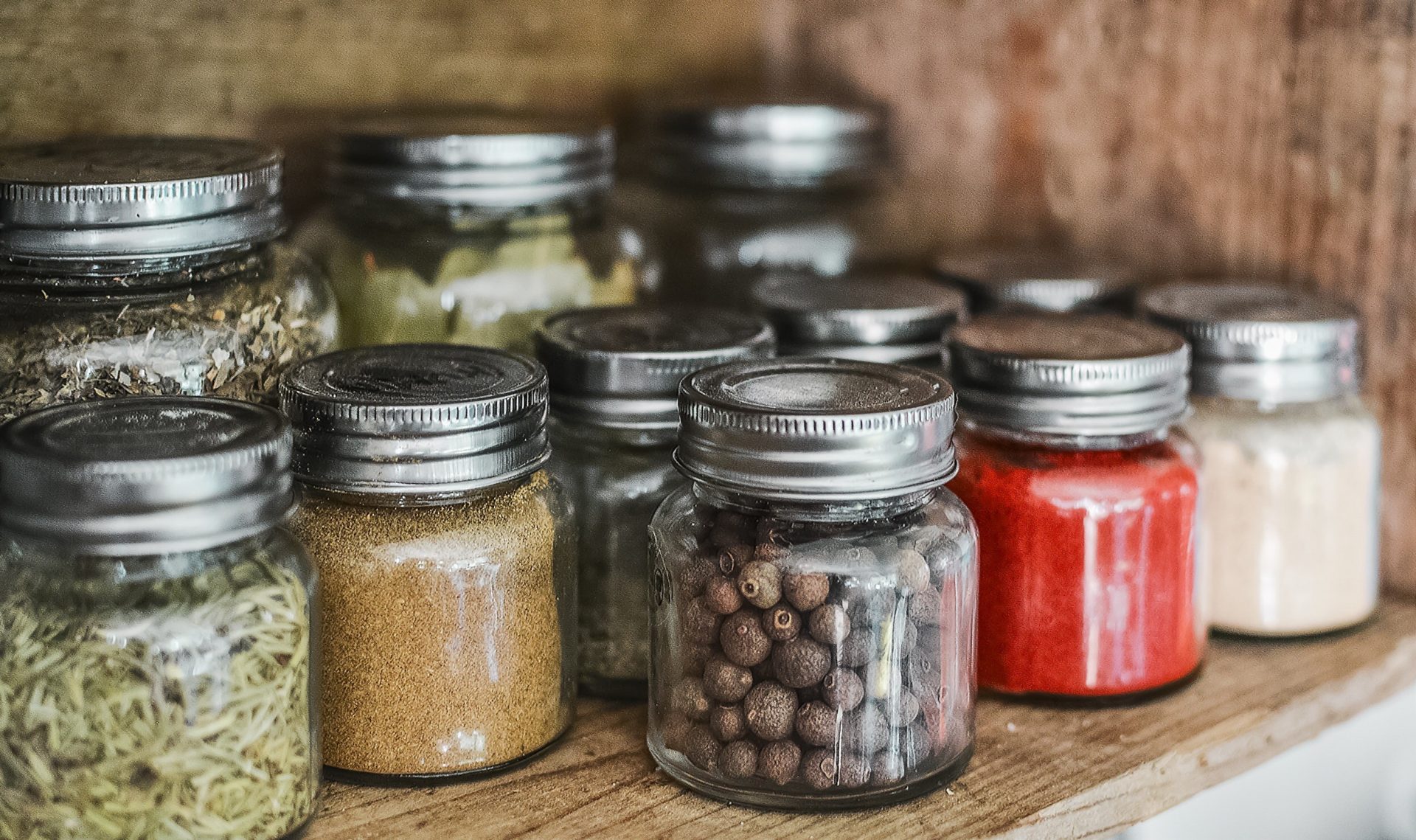 You may have noticed on our website AND in our store that we are completely "Out of Stock" on any and all 1/2 C. jars — yep! There are None in Canada of this particular size to be found, anywhere. 
We placed our order last year before Thanksgiving; however, due to the slowdown in manufacturing and resources available brought by COVID, our glass jar suppliers say there is No ETA available and we ARE NOT switching to plastic spice shakers. Also, many of our suppliers are experiencing this issue as well, which is why many of our Gourmet grocery items are also listed as , "Out of Stock." – they simply can't be manufactured if the packaging isn't available.
Maybe you didn't even know we offer refills?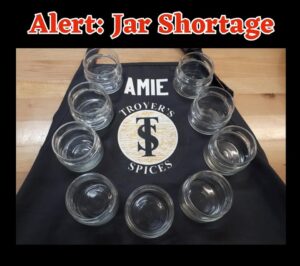 Your spice containers can indeed be brought in for refilling. That's right- they don't even have to be our jars! Whatever containers you use in your kitchen will do. We simply tare off the weight of your jar and charge for the amount of herbs and / or spices you want & need!
Our resealable bags, made of recyclable #7 material ARE still available, as are our Medium sized glass jars ( 1 cup volume ) and our Large sized glass jars ( 1 1/3 cup volume) for the time being.
Thank you for your time,
Troyer's Spices & Team